For longer than 20 years, Inox Bim has been manufacturing equipment in Stainless Steel for professional catering
Prompt delivery
The "Prompt delivery" service allows you to check what is ready on stock, and to purchase directly any available item.
What kind of Business do You run?
Find the Equipment most suitable for you!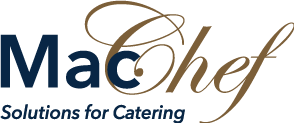 Macchef provides innovative solutions for catering thanks to synergy of products, advanced technologies and services, respecting the quality of both environment and food.
Where to buy
Send your request, fill the form and you will be sent info about the dealers nearest to you
ISO 9001 / UNI EN ISO 9001:2015
Design and manufacturing of stainless steel fabrications and professional kitchen equipment. Design, manufacturing and technical support related to professional catering equipment. Sale of manufacturer brand catering equipment and complementary equipment for stainless steel industrial kitchens.